EurO3zon is an International Non-Profit Association dedicated to promoting the use of Ozone (O3) in Europe.
Furthermore, a fairness clause is applicable for every party that is buying an LoA. This means that if the value of all ordered LoA before the inclusion of ozone into the EU List of Approved Active Substances is exceeding the total dossier cost (actually estimated at 2.25 MEUR), all surplus money will be paid back and thus distributed between all LoA-owners. So the more LoAs are sold above the actually estimated total dossier cost of 2.25 MEUR, the lower the final price will be per sold LoA.
The member companies co-operate in matters concerning ozone applications that are regulated by the European Biocidal Products Regulation (BPR, Regulation (EU) No 528/2012). This is including ozone manufacturers, gas suppliers and other associations. Members of EurO3zon are also initiating and supporting the development of technical standards in the field of ozone treatment and additionally are providing standardization bodies and associations with technological expertise.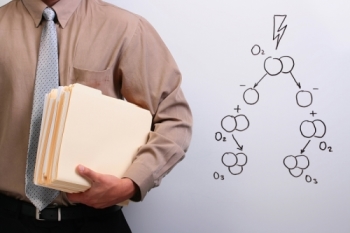 In particular EurO3zon is supporting anyone (e.g. ozone manufacturers, end users, etc.) in order to comply with requirements arising from the Biocidal Products Regulation for Ozone disinfection applications. EurO3zon is providing a Letter of Access (LoA) to any party that is seeking to get product authorization of ozone. Please visit our "LoA shop" page to find out more about the procedure to get an LoA. Please be also aware that a fairness clause is applicable for every party that is buying an LoA.
EurO3zon is regularly updating this website about the most recent activities and you can use and download the provided publications for further reference.
For more information, please contact EurO3zon directly.